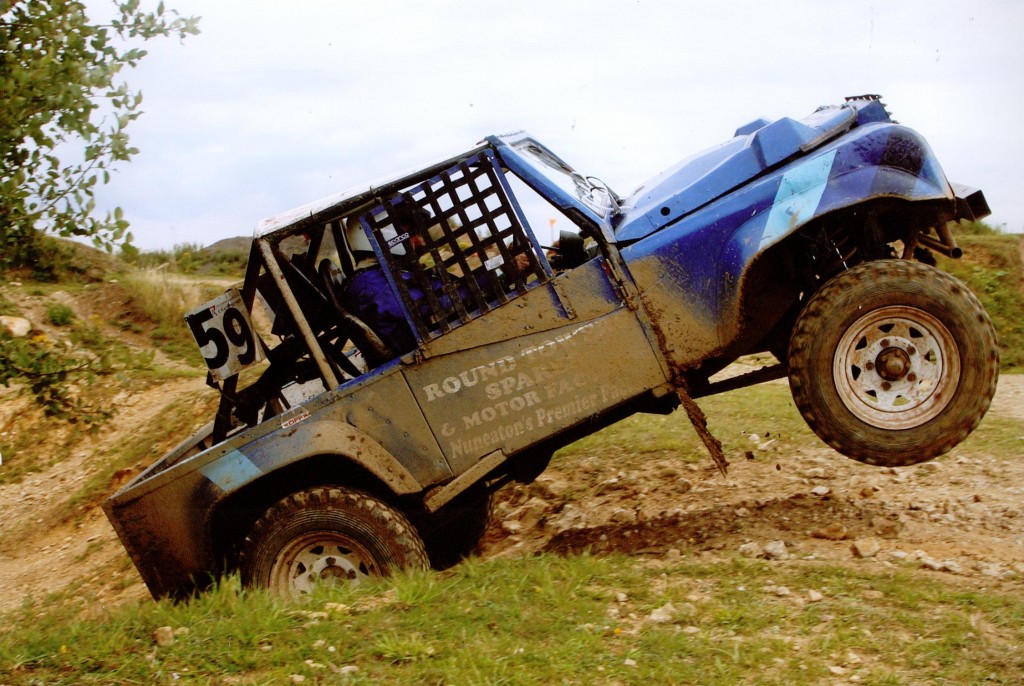 A few words from John Lane:
My chosen hobby is called COMPETION SAFARI.
We shorten it to comp safari; the sport is cross country racing against the clock, the sport is organised by volunteers who are usually land rover enthusiasts, the sport is overseen by an organisation called the Motor Sport Association (MSA ) who give permission for races to happen . The MSA issue licences, rules and regulations.
I have for many years been interested in motor sport, I started navigating in a road rally car then I progressed to stage rally cars, I spent a number of years being very active in rally marshalling, I marshalled on rallies in England Belgium and the middle east.
I raced long distance off road motorbikes for a number of years but as I lost a good friend on a six day race in Spain and I witnessed a number of people getting injured on their bikes , I decided I needed a hobby that was four wheel based. Hence comp safari.
My present vehicle is called a MK 1 Bowler the car started life as a range rover; I purchased the car in the format it is in now which is as follows.
Range rover chassis shortened to 88″ so the vehicle is a standard length.
Full custom made roll cage and aluminium body with fibreglass bonnet 3.5 v8 on carburetion "now replaced with a 3.9 v8 and re jetted carbs
Exhaust headers and custom system
Five speed gearbox / transfer box
American made shock absorbers (FOX) that give 12″ of suspension travel
Custom made coil springs Basic instruments rev counter, oil temp, water temp and volt meter
Two cobra race seats and full harness
This season the venue list is Cambridge, Grimsby, Kidderminster, Wolverhampton, Stafford and Melton Mowbray
Last season was my best to date as I won my class (class 7) in the inaugural off road interclub championship this year as I have a bigger engine I will be in class 8 , so my ambition is to repeat last years results
To conclude with a good story a very good friend of mine who I race against asked if his son in law could passenger with me as he wanted to take part in the racing as I used to race solo I said no problems, so this lad called mark got into the car I adjusted his harness so he MS secure in the car and we went to the start line, and waited our turn
Lights go from red countdown from 5 4 3 2 1 go! Hurtling up the field round the first hay bales back down the field round more hay bales down a steep drop off, round the side of a field through a gap in a hedge into another field into a fast left-hand bend I shouted to mark the course was very similar to last year! At this point the front right wheel dug into the soil the car went on its side then roof then came to rest on the passenger side.
Total time from start to retirement WQS 2 minutes, but mark has been my passenger ever since.