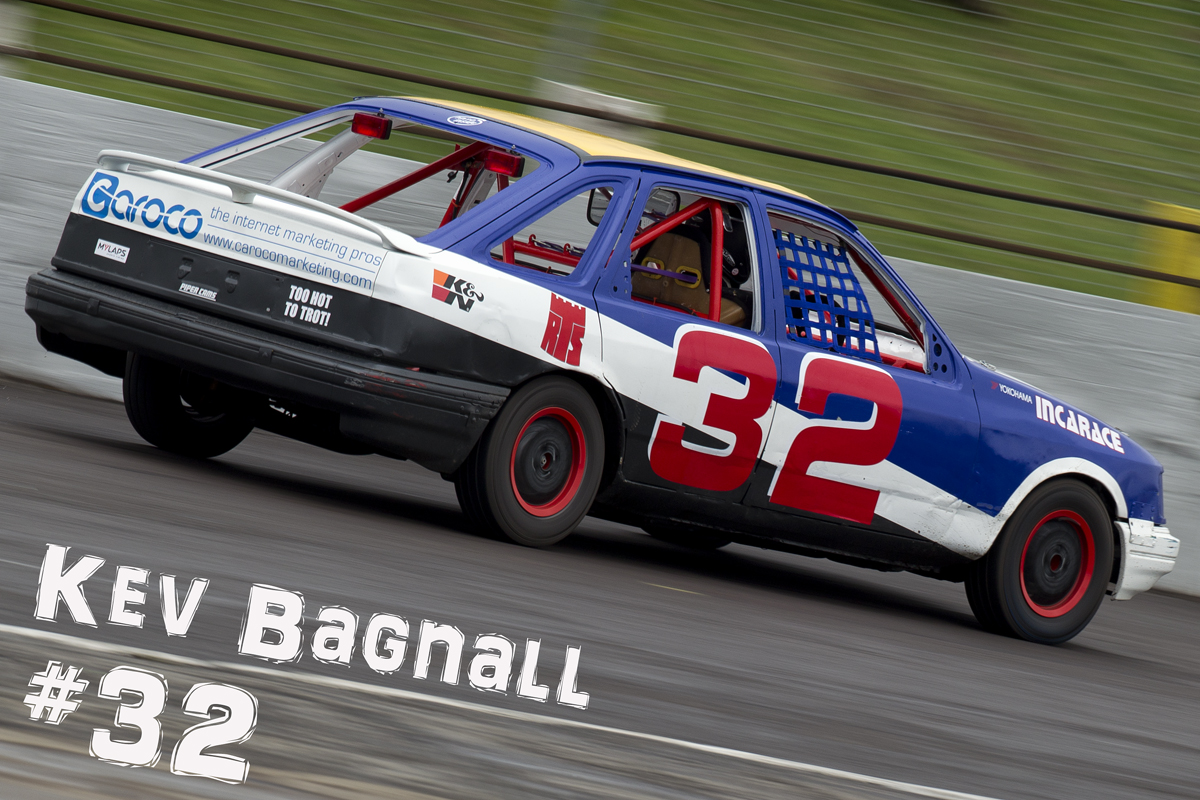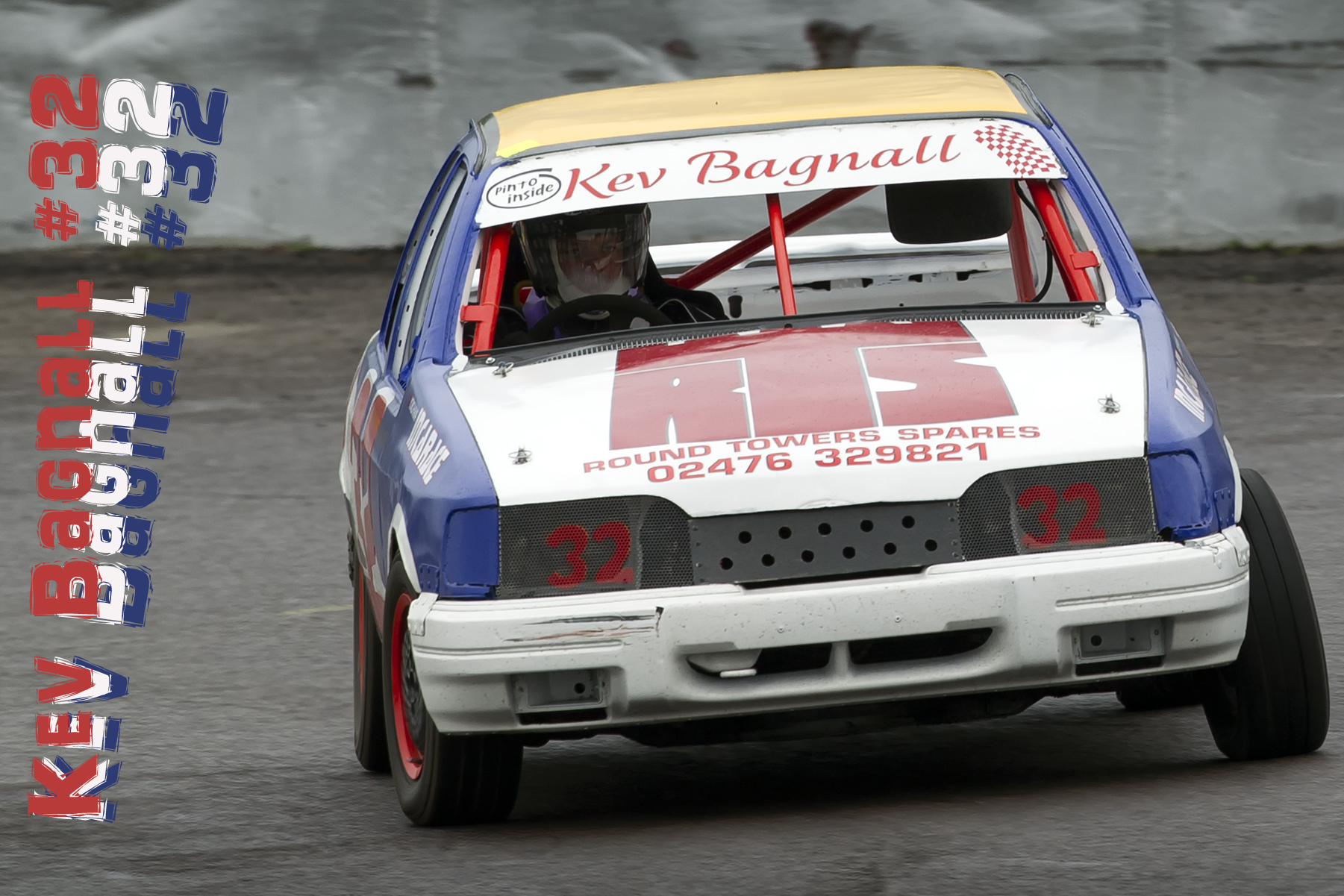 | | |
| --- | --- |
| Name: |  Kev Bagnall |
| Sport: | Incarace Lightning Rods, Oval Circuit Racing |
| Vehicle: |  Ford Sierra 2.1 Pinto powered |
| Known As: |  Baggy |
| Details About Racing: |  Incarace.co.uk |
Kev Bagnall's History
I began racing many years ago at the age of 19, firstly at Lutterworth Banger club. I then moved on to Incarace in the Lightning Rods racing a ford Cortina & then moving up to a relatively new Ford Sierra. Due to family commitments & no money! i retired when i was 24. But i decided to go again after a 20 year absence & set about building another Sierra during the winter to start off the 2012 season.All cars are rear wheel drive Sierras & the racing is fast, close but too often a little damaging! What a shock the first meeting was & i was well of the pace, but after making some engine adjustments & finally getting the handling sorted i posted my first win at Birmingham Wheels beating the current british champion.Followed by a 3rd & a 5th,something i had not achieved when i was a youngster.
Hoping to move up the points chart now but most of all, to carry on enjoying it every time i get out there & having my family supporting me is great.There are lots of other formulas racing with us at our meetings including National hot rods,Bangers, Classic hot rods etc, so take a look at the Incarace website for details on the upcoming meetings.Its a great day out & all the tracks have a bar!! Many thanks to Brad & all the lads at Round Towers who i have known for many years.I am eternally grateful for your help, at least the RTS car is now a winning car.
About lightning rods
The Ford Sierra may have all but disappeared from Britain's roads but on the ovals they live on in the rear-wheel-drive Lightning Rods.
This formula offers old-school side by side non-contact racing, with high speeds and spectacular tail-slides guaranteed from these experienced drivers. Many drivers come into the formula after competing in contact classes so they have the skill and competitive nature to put on an excellent show every time.
Drivers from across the UK and Ireland travel to Incarace's three raceways on a regular basis to take on the stars of the Midlands, and tight NASCAR-style battles have become a common feature of Lightning Rod meetings.
The highlight of the Incarace calendar is the annual National Championship staged over two days at Hednesford, but the class can be seen regularly at all three of our tracks.
http://www.youtube.com/watch?v=UDbsqfPPVC8